backgroundSearch
Vacedo Home Management offers professional and reliable property management services.
Slide 1
Full Property Management in Corfu

Relax, we'll handle everything...
Leave everything to Vacedo Home Management and simply earn money renting your space to visitors from all over the world Homemade Hospitality.
How You'll Earn More
From Your Vacation Rental Investment
Earn More While Enjoying an Industry-Low Commission Rate
Through our unique business model, we're able to provide additional services, local expertise, and proprietary technologies while still undercutting the competition. You'll keep more revenue with a commission rate typically around half the industry average.
Impress Travelers and Search Engines with Expertly Crafted Property Listings
Our internal listing experts will hand select and edit every photo and craft your vacation rental listing to boost your search engine rank and make it irresistible to potential guests.
Reach 95% of Vacation Rental Lovers
We'll tailor your listing across 50+ well-known vacation rental sites (e.g., HomeAway, VRBO, Airbnb, etc.), implement PPC campaigns, and regularly share your rental with our database of 100K+ travelers across a variety of marketing channels.
Get More Guest Inquiries with Dedicated Pricing Management
Our Revenue team monitors the success of each and every vacation rental across multiple listing sites. They'll leverage our proprietary pricing algorithm to best meet market demand maximize bookings all year long, not just your peak season.
Close More Bookings with 24/7 Guest Reservation Support
Our Reservation Team will answer every guest inquiry within 5 minutes or less and work to turn rental inquiries into reservations. This tactic has helped make TurnKey the top property manager on HomeAway by closing 40% more bookings than our competition.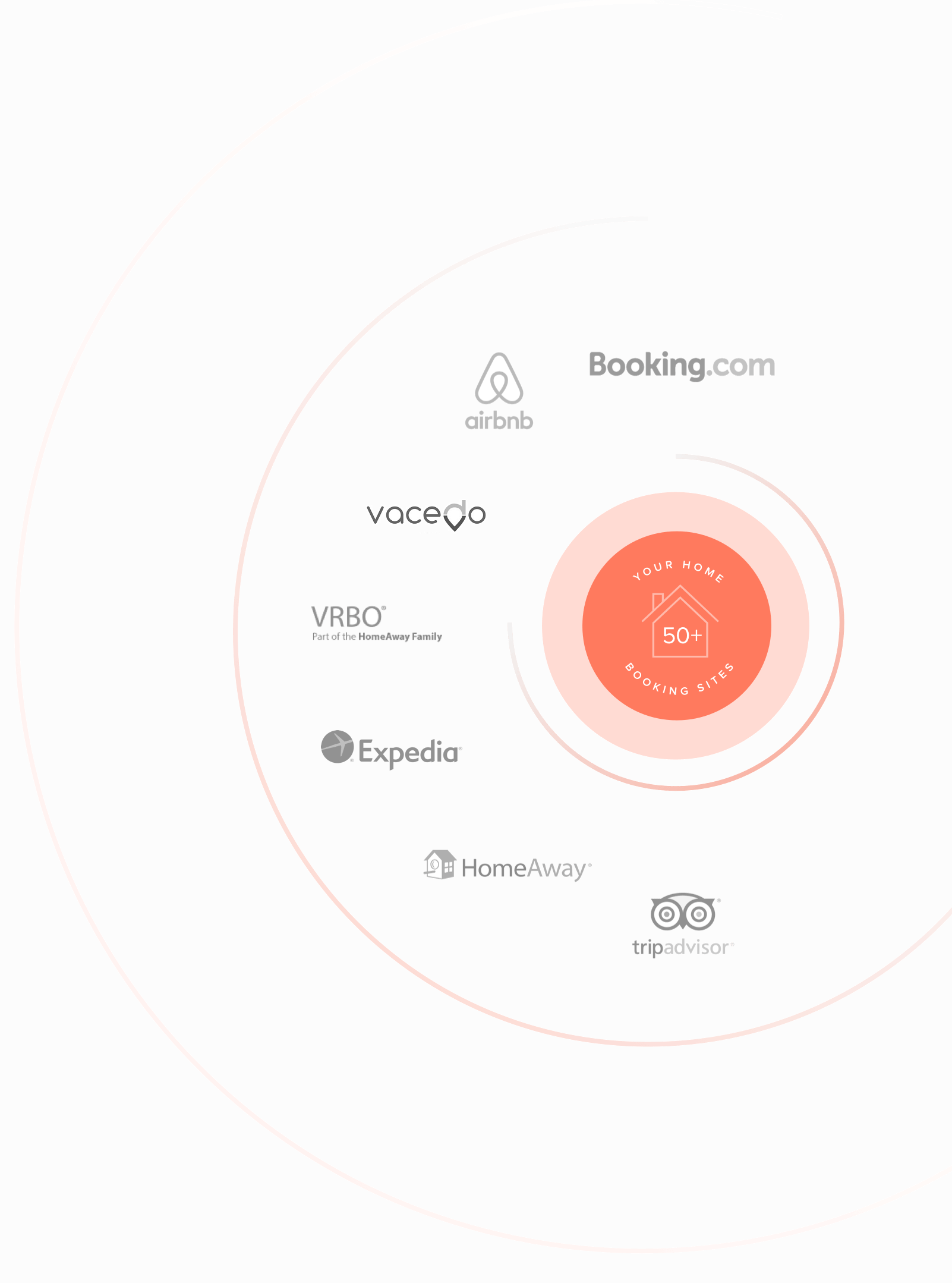 We'll List Your Rental - Everywhere It Counts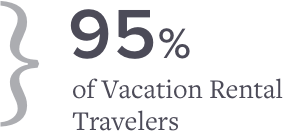 How You'll Gain Peace of Mind
with Expert Care for Your Property
We'll make sure you remain compliant with any tax, license, and regulation changes specific to your property's location.
You'll be encouraged to ask questions, and communicate with guests anytime, anywhere.
Our local teams will be available to you and your guests at all times. They are ready and waiting to to answer questions, address issues, and make house calls whenever it's needed.
99% of Our Guests Give Housekeeping a Rating of 4 or 5 stars.
Your property will always be ready to welcome guests. Our thorough checklist and photo comparision process ensure your property is hotel-grade clean, fully stocked, and every item is exactly where you want it after every stay.